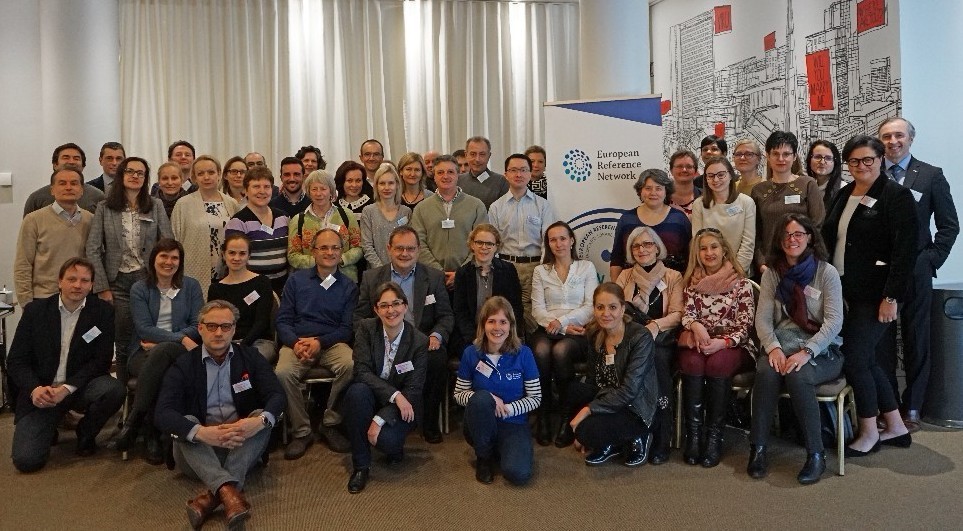 ERN-EYE ORGANIZED HIS THIRD IMPORTANT MEETING
After one year of existence, ERN-EYE organized its third important meeting from March 26th to 27th in Tallinn, Estonia. The General Annual Meeting gathered nearly 60 people from the HCPs of the 13 member countries of the network, as well as invited speakers.
Opened by Hélène Dollfus, coordinator of ERN-EYE and Artur Klett, our local host, representative of the Eye Clinic of East Tallinn Central Hospital, member of ERN-EYE, the meeting was the opportunity to present the main achievements of 2017. Christina Fasser, ePAG representative, presented the patient's perspective regarding ERN-EYE.
The central part was dedicated to the second governance board bringing together the representatives of ERN-EYE full members and patient representatives. During this board, a positive assessment of the first year of existence of ERN-EYE could be made: the main objectives of 2017 have been achieved or are in progress and new projects will be launched. These projects are part of the 2018 objectives that the board has approved; among them is the production of guidelines, the use of Clinical Patient Management System (CPMS) or the creation of an e-learning program.
Registries and Guidelines: major goals for ERN-EYE
The rest of the meeting was devoted to the CPMS with the presence of Caroline Paquier, Project Manager ERN at the European Commission, who presented the objectives of the online platform and Hany Mina, Project Manager of CPMS at Openapp, who demonstrated the available functionalities of the system. A large place has also been given to the registries with the presence of Simona Martin, from the European Commission for the Joint Research Center. The following day, Victoria Hedley, RD-Action Policy Manager, presented the results of a RD action workshop on guidelines organized on 6th and 7th December 2017 at Istituto Superiore di Sanita in Rome, Italy, with all ERNs and which allowed answering many questions about this crucial matter for all the Rare Disease Community.
In addition to the plenary sessions, nine ERN-EYE working groups were able to meet and define their roadmap for the coming months. Among their goals, registries and guidelines were identified as the most important ones. Finally, the meeting ended with a wrap up of the conclusions of all the working groups.
This meeting made it possible to fix the goals for the year 2 of ERN-EYE and allowed to continue an active collaboration within the overall network and the working groups. The result of the progress of the work will be presented during the next meeting, a workshop dedicated to genetic testing, that will be held in Florence from the 10th to the 12th October 2018.

The ERN Team