STUDY OF OCULAR DISEASES WITH CELL BIOLOGY AND MOLECULAR GENETICS TECHNIQUES
Fondazione Banca degli Occhi conducts pre-clinical research, through the study of ocular diseases with cell biology and molecular genetics techniques, and clinical research in collaboration with ophthalmic surgeons or within its own Centre of Diagnosis and Counselling.

Inside the Cell Factory (a laboratory that works under the defined conditions of Good Manufacturing Practices, the quality and safety standards of the pharmaceutical industry) a cell therapy process is active and adult ocular stem cells are manipulated for clinical use. In 2003, Fondazione established a Cell Factory for the manipulation of limbal-corneal epithelial stem cells and the treatment of patients affected by limbal stem cell deficiencies that do not respond to conventional corneal transplants. Since then, more than 200 patients have been treated, with a success rate ranging from 60% to 80%.

Research projects are funded through national (Italian Ministry of Health, the Veneto Region, etc.) and international (Association Francaise contre les Myopathies, European Union framework programs, etc.) grants or from collaborations with biotech/pharmaceutical companies, both from Italy and abroad.

Research staff very often includes foreign scientists (from Asia, India and Europe) recruited after a thorough selection process.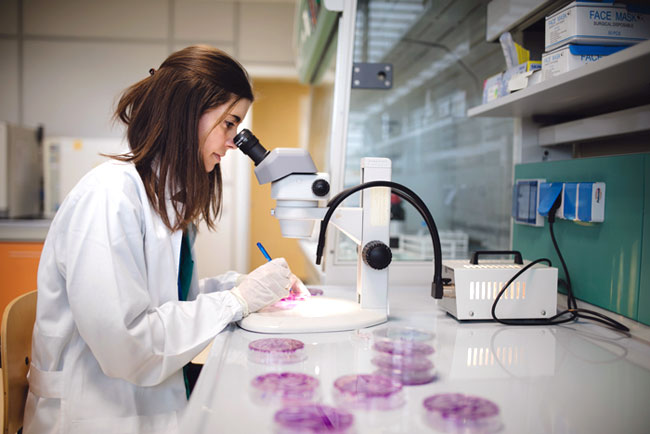 RESEARCH & DEVELOPMENT
The research activities performed in the R&D laboratories are aimed at evaluating potentially new strategies and clinical protocols to add to the pipeline of products manufactured with GMP standards within the Cell Factory.

These include protocols for culturing epithelial stem cells from the conjunctiva and from the oral mucosa and new gene therapy approaches for the treatment of rare genetic disorders of the cornea. In addition to these projects, many efforts are made towards the development of new media for an improved storage and preservation of human corneas and the amelioration of techniques to reduce further the thickness of corneo-scleral rims used for lamellar keratoplasty.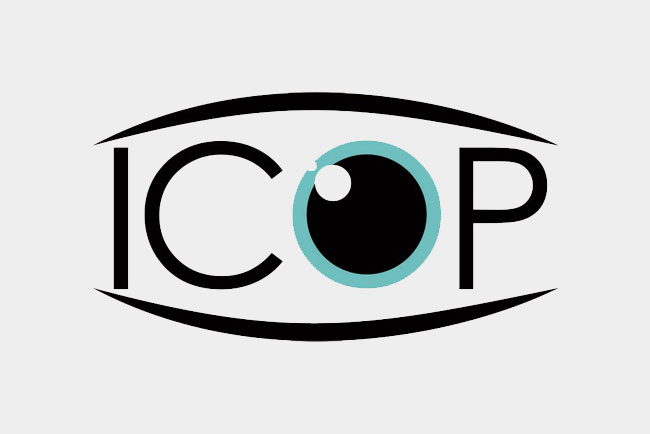 THE INTERNATIONAL CENTRE FOR OCULAR PHYSIOPATHOLOGY
In THE INTERNATIONAL CENTRE FOR OCULAR PHYSIOPATHOLOGY, created in 2013, Fondazione undertakes leading-edge research in the field of Ophthalmology, with particular emphasis on innovative research and development projects focused on eye banking, ocular surgery and ophthalmic products evaluated and benchmarked against world standards.