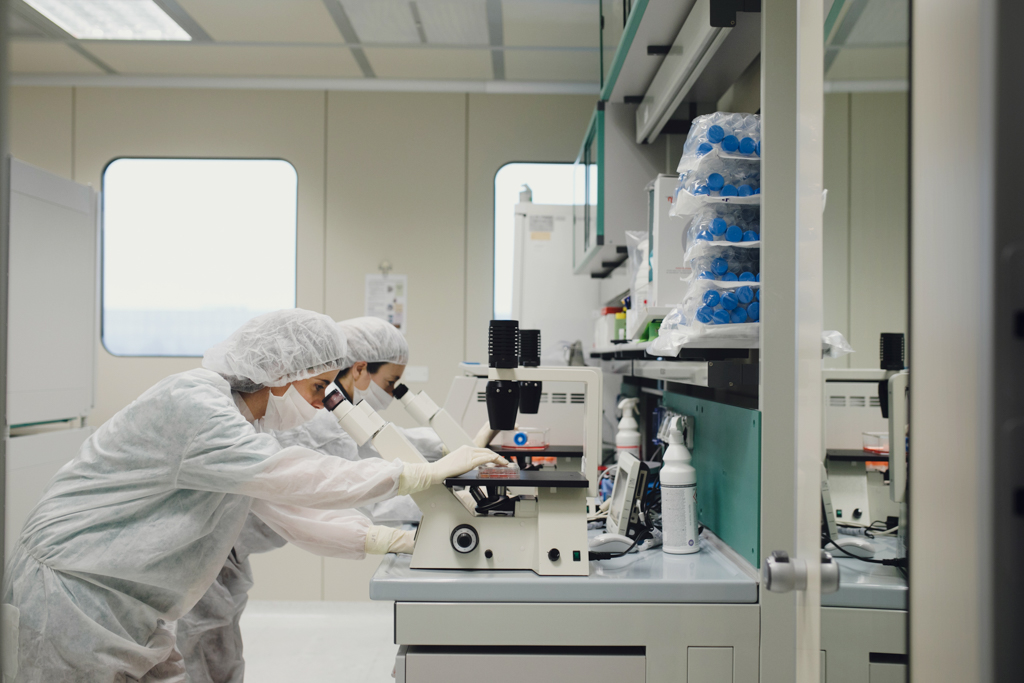 Autologous endothelial cells and Fuchs' dystrophy, a new perspective
Fuchs' dystrophy is a disease of the cornea and one of the most common corneal disorders. Fuchs dystrophy mainly involve the inner corneal layer: in healthy conditions, the cells lining the inside of the cornea (endothelial cells) pump fluid from the cornea to keep it clear, while with Fuchs' dystrophy, endotholial cells are loosen and collagen excressences ("guttata") can be seen on the posterior surface of Descemet's membrane. This disorder can lead to glare, cloudy vision and eye discomfort. In the early stages of Fuchs' dystrophy, patients might notice few, if any, symptoms and people in their 30s and 40s may have Fuchs' dystrophy but not know it.
It has been reported that Fuchs' dystrophic endothelial cells can be cultured in vitro. The goal of our project consists in the reconstruction and replacement of the posterior portion of the cornea populated by diseased endothelial cells with a healthy tissue populated by autologous normally functioning endothelial cells. A portion of the diseased tissue from the patient may be sufficient to regenerate an entire endothelial membrane, which could then be returned to the patient using a DMEK surgery.
The project can be possible thanks to Camera di Commercio Venezia Rovigo Delta Lagunare and its contribution to our research activity.